Prenatal Massage Therapy in Houma & Thibodaux
If you're seeking Houma or Thibodaux massage therapy services, Houma-Thibodaux Spine & Rehabilitation offers a wide variety of massage options including prenatal massage therapy to greatly enhance your physical and emotional wellness. We are a chiropractic office with highly skilled and knowledgeable holistic health care practitioners who are strong believers in a holistic approach to healing. Dr. Jake Bordelon, Dr. Beau Porche, and Dr. Ricky Melancon make it a priority to assess not just physical, but also emotional factors that may be contributing to a disruption in your body's overall wellness.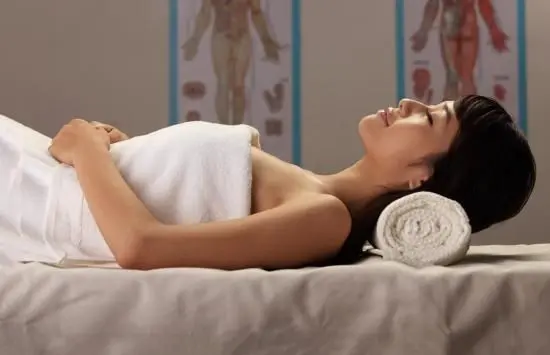 Western medicine is useful in many situations, mostly in helping people to return to wellness after they've already gotten sick. Holistic modalities focus more on helping people to create a sustainable, healthy lifestyle in which illness and injury are much more easily prevented.
In addition to chiropractic spinal adjustments, massage therapy is one of the techniques that we use to help bring the body back into balance, allowing innate healing abilities to be activated. Regular applications of healing massage therapy can work wonders on health-related issues such as chronic inflammation, joint pain, migraines and poor circulation.
Prenatal Massage Therapy
Prenatal massage therapy is a practice that the American Pregnancy Association advocates due to the many benefits it can offer during pregnancy and beyond. In Houma, a licensed and skilled massage therapist can use Deep Tissue, Swedish massage and other techniques to help offer relief from a wide variety of pregnancy-related conditions, including:
Insomnia
Swelling
Back pain
Muscle tension
Sciatica
Hormone regulation
In addition to the issues encountered during pregnancy, massage can also help to ease the pain of labor and delivery. Tension and stress play a big part during this life-altering process, often leading to more discomfort than is necessary. Massage can help to promote a calmness and mental clarity that makes labor and delivery flow in a much more peaceful and less chaotic way.
Of course, as with any health treatment, it's important to discuss the intention to use prenatal massage with your doctor. This will ensure that you get referred to a massage therapist who is highly experienced in pregnancy massage and can make adjustments to your treatment based on your specific needs and health condition.
Contact Our Houma & Thibodaux Chiropractor Today!
We are your neighborhood chiropractic office, proudly serving the Houma, Thibodaux and surrounding areas. We are pleased to offer a Free Consultation for new patients! Call today to schedule your appointment (985) 873-8586