Massage Therapy in Houma and Thibodaux
At Houma-Thibodaux Spine & Rehabilitation, we take pride in helping our patients heal. Chiropractic care is designed to improve your whole-body wellness, whether you need to heal from a specific injury or treat years of built up tension or damage. Sometimes, massage therapy is a crucial part of our custom chiropractic regimen, because it allows us to reverse inflammation and tension that prevent the soft tissue from healing and staying strong.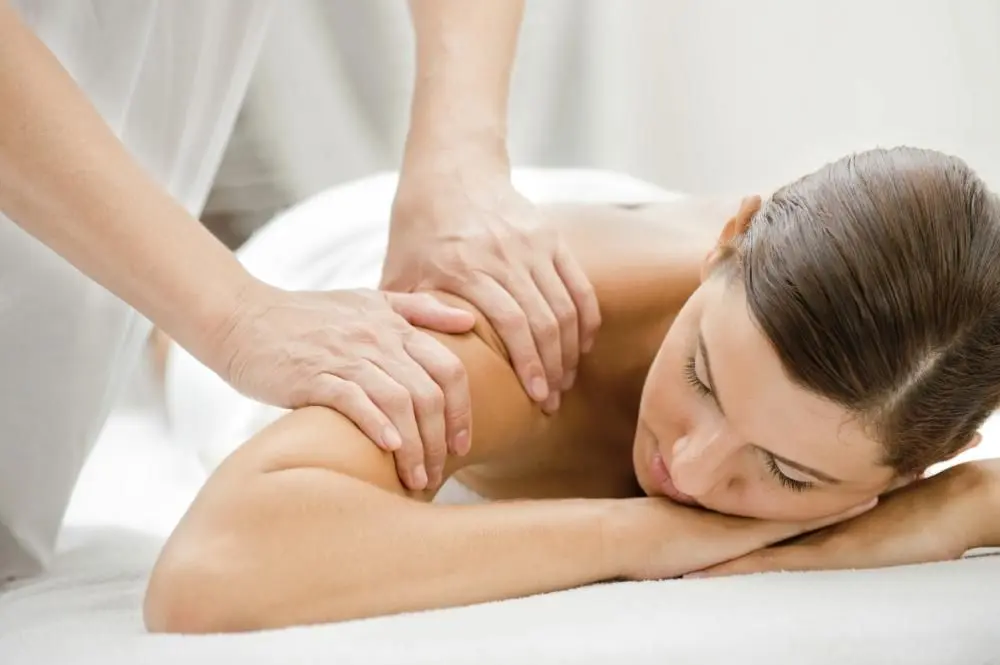 Benefits of Massage Therapy From Your Houma and Thibodaux Chiropractor
Your spine is connected to a complex network of muscles, ligaments, and tendons. Massage therapy allows us to stimulate this tissue and relieve inflammation due to tears, spasms, misalignment, and other injuries. Massage therapy may be a solution for your musculoskeletal injury or condition, too. Our chiropractors in Houma and Thibodaux use therapeutic massages to restore blood flow, alleviate inflammation, promote healing, and improve the function and flexibility of muscles.
Our Houma and Thibodaux massage therapy services include the following treatment and rehabilitation options:
Massage Therapy for Auto Accident Injuries
Do you have muscle pain after an auto accident? Sudden, traumatic force may cause bruising and inflammation, while whiplash and herniated discs can put pressure on sensitive nerves and prevent tissue from relaxing and healing. We help restore mobility and flexibility after auto accidents with localized massage therapy.
Treatments for Sports Injuries
Athletic injuries such as tennis elbow and ACL tears are usually the result of repetitive or sudden force that the tissue cannot sustain. If your muscles or ligaments were strained, sprained, or pushed out of place by a sports injury, we may customize a massage therapy plan as part of your rehabilitation. Our massage therapy for athletes includes trigger point therapy to relieve muscle knots, deep tissue massage to treat chronic tension, and chiropractic techniques to relieve and prevent spasms.
Prenatal Massage Therapy
Massage therapy is a cornerstone of our chiropractic care during pregnancy. Pregnancy causes significant physical and emotional changes, affecting everything from your diet and weight to your posture and gait. Massage therapy is a great way to minimize scar tissue, alleviate tension and inflammation in the knees and other joints, improve your posture, and provide instant, all-natural pain relief during pregnancy. Ask your chiropractor whether prenatal massage therapy is right for you.
Massages for Pain Management
Chronic pain may cause – or be caused by – chronic tension in your muscles, which constricts sensitive nerves while preventing your tissue from regenerating. Our goal is to manage your pain by relieving this tension and encouraging the growth of healthy new cells. After we use chiropractic techniques to correct alignment problems, you may need massage therapy to correct damage in your affected muscles. Pain management massage therapy is also a great option for patients with headaches, migraines, and stress-related conditions.
Contact Your Houma or Thibodaux Chiropractor Today!
Call us today to schedule your massage therapy in Houma or Thibodaux.