Back Pain Relief in Thibodaux and Houma
The most common reason patients first seek chiropractic care, back pain can be debilitating and life-altering, forcing individuals to change their lifestyles and forgo participating in the activities they love most. We are dedicated to helping our patients find relief, healing, and a better way to live. With a full menu of non-invasive, virtually side-effect free treatments and therapies, our team of chiropractors can help you find the back pain relief in Thibodaux and Houma for which you have been searching.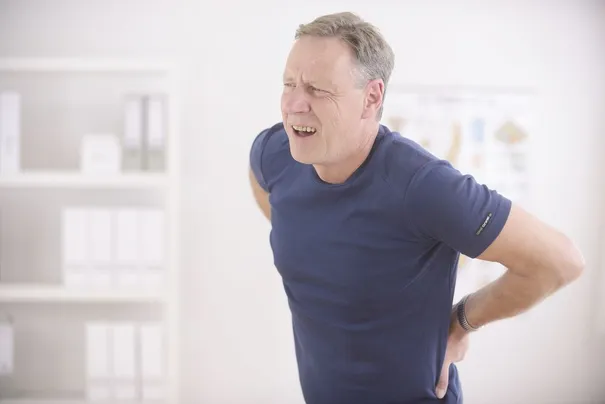 Back pain is one of the most common complaints among our patients because it is the symptom of countless underlying causes including illness and disease, spinal structural problems, injuries like sprains and strains, and also your everyday activities and environment including poor posture, a bad mattress, a poorly set up workspace, and repetitive motions. At Houma-Thibodaux Spine & Rehabilitation, we will pinpoint the cause of your pain and help you get the relief you deserve, so you can live the lifestyle you want to live free from pain.
Delivering Back Pain Relief with Spinal Adjustments, Corrective Exercise, and Massage Therapy
No matter the cause of your back pain, our team of skilled chiropractors can help you find the natural relief you desire. Each day we take pride in helping our patients live better lives through the power of holistic care. We evaluate each patient to create a unique wellness plan designed specifically to treat each individual's conditions. Depending on your specific needs, your wellness plan might include a combination of any of the services we offer at our two offices such as spinal adjustments, corrective exercise, physical therapy, nutritional counseling, spinal decompression therapy, and massage therapy in Houma and Thibodaux.
After an initial consultation, during which our chiropractor evaluates your symptoms, physical condition, and medical history to determine a treatment plan, we first focus on relief care. This first stage of treatment seeks to provide patients with immediate relief from pain and discomfort. Once an adequate level of pain management has been achieved, we focus on working with the patient through healing and recovery with treatment targeted at addressing the underlying condition causing the pain. The last stage of treatment focuses on wellness, finding a balance of chiropractic services to prevent future injury or illness, help patients maintain an optimal level of wellness, and achieve a high quality of life.
Call Us Today For Back Pain Relief in Houma and Thibodaux!
With two Louisiana offices serving Houma, Thibodaux, and the surrounding areas, We provide back pain relief, wellness, care, and convenience. We encourage you to start your new, pain-free life today by contacting our Houma office at (985) 873-8586 or our Thibodaux office at (985) 447-2225 to schedule a back pain relief appointment with one of our chiropractors. If you are a new patient, be sure to ask about our free consultation special for new patients.