Auto Accident Injury and Whiplash Treatment in Houma and Thibodaux
If you are involved in an auto accident in Houma, Thibodaux, or the surrounding areas, our experienced team of chiropractors at Houma-Thibodaux Spine & Rehabilitation can help. The stress of a vehicle collision alone is enough for one person to handle, let alone the physical repercussions which typically occur including whiplash, herniated discs, sprains, and strains. Operating out of two conveniently located, state of the art facilities, our chiropractors provide patients with natural, non-invasive auto accident injury and whiplash treatment in addition to guidance when it comes to dealing with insurance companies, medical documentation, and record keeping.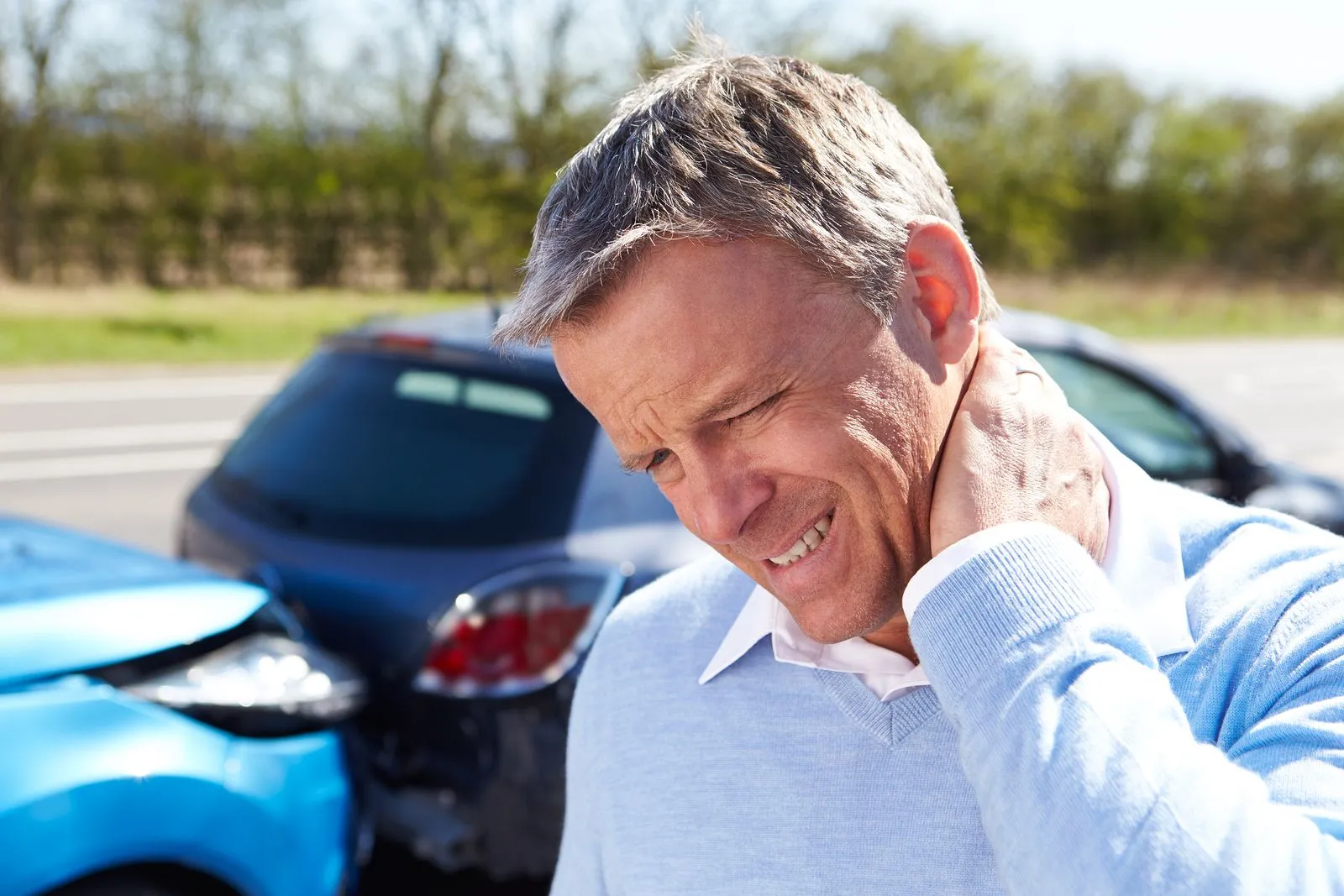 Neck Pain Relief and Rehabilitation After Injury
The most common injury sustained in auto accidents is whiplash. Whiplash occurs when the neck hyperflexes and hyperextends beyond its normal range of motion, spraining and straining the muscles, ligaments, and soft tissues in the neck, shoulders, and upper back. Even in minor fender benders at speeds as low as five miles per hour, drivers and passengers can sustain whiplash injuries. With the right pro-active care, however, whiplash patients can find natural neck pain relief and fully recover from their injuries.
At Houma-Thibodaux Spine & Rehabilitation, we help patients find relief from the debilitating side effects of whiplash, which include neck, back, and shoulder pain, stiffness, limited range of motion, headaches, tingling and numbness in the arms, and in extreme cases blurred vision, fatigue, insomnia, and depression. Using a recovery plan comprised of a combination of our chiropractic, massage, and rehabilitation therapies suited to meet each individual's needs, our chiropractors help patients find immediate relief from symptoms. Through an ongoing schedule of treatment, therapy, and rehabilitation, we help patients heal their injuries, clear scar tissue, and restore a normal range of motion. In addition, we offer to establish patients with a continuing wellness plan to mitigate future injury and sustain an optimal level of wellness.
If you are involved in an auto accident, seeking immediate medical treatment – even if symptoms have yet to appear – is paramount to successful treatment, prevention of severe symptoms, and also for gathering medical documentation for insurance purposes. Whiplash symptoms do not always develop immediately after an injury is incurred. In fact, whiplash symptoms can appear days or even weeks after an accident. Be proactive by scheduling your auto accident injury appointment today.
Call Our Chiropractors in Houma and Thibodaux Today!
Our dedicated team of experienced chiropractors in Houma and Thibodaux have state of the art equipment and techniques at the ready for diagnosing and treating auto accident injuries. New patients receive a free consultation, and you can reach us at 985 873-8586 (Houma) and (985) 447-2225 (Thibodaux). We look forward to helping you through your recovery process and keeping you well for life.